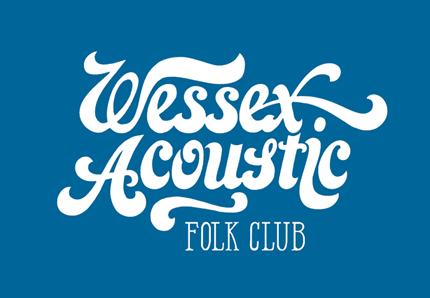 Friday nights at 8.15 pm

at The Royal British Legion, Blandford Forum, DT11 7AD

(unless otherwise stated)

The Legion opens at 7pm - club doors open by 7.45pm (subject to sound checks) Concert starts 8.15pm
Wessex Acoustic welcomes guests as well as members, but please note you all need to sign in as visitors to the Legion on the special Folk Club list which will be at the entrance to the function room. To facilitate the membership/guest licence arrangements, and ensure we have enough seats, it would be a big help if you book your tickets ahead, but you can also just turn up on the night without pre-booking, assuming we are not sold out.
Our next club night is.....


May 11th - RPR (ex Tanglefoot) from Canada

+ Anne-Louise
Do you remember Tanglefoot, the rip-roaring, powerful band from Ontario, Canada?
Rob Ritchie (keyboards), Al Parrish (bass) and Steve Ritchie (guitars) were around in the old days when Tanglefoot won Best Vocal Group at the 2007 Canadian Folk Music Awards.

Nowdays, with percussionist and singer/songwriter Beaker Granger completing the whole, RPR has a broader focus and the musical palette is more varied.

To be sure, the harmonies remain, and so does the energy, the finely-honed songwriting, the penchant for humour and the twinkling eyes.
Supporting RPR is Shaftesbury based singer-songwriter Anne-Louise who loves to sing a mix of her own songs, along with traditional folk songs.
Tickets £17 or £15 if booked in advance here

Buy online here


June 1st - Flossie Malavialle + Louise Anderson
The French born darling of Darlington is returning to Wessex Acoustic with her wonderful mix of French and North Eastern dialect. Singing a delightful mix of material, there is something for everyone, interspersed with tales and humour. Mint!
Supporting lovely Flossie is another local young lady, new to the club, Louise Anderson, daughter of the Andersons famed for Poachers' Moon.
Tickets £14 or £12 if booked in advance here

Buy online here


June 22nd - Mile Roses + Rod Jenkins
The wonderfully talented Mile Roses, all hailing from the North East, are probably better known individually.
Kate Bramley is a prolific playwright and theatre director best known for her work with Hull Truck and Badapple Theatre Company. She is also a professional touring musician and songwriter, working with Jez Lowe and the Bad Pennies and touring solo.
Edwina Hayes numbers Michael Parkinson and Nanci Griffith among her fans. Her beautifully written songs and charming stage presence have won her a reputation as a true natural talent of gentle folk-Americana.
Simon Haworth is a singer-songwriter from the North of England whose songs have a very traditional flavour. He also spent 6 years touring with Jez Lowe and the Bad Pennies until 2004.
Collectively these three superb artistes present a delightful mix of folk, and Americana with a touch of bluegrass now and again.
Supporting The Mile Roses we welcome back our own Rod Jenkins with his mellow voice and smooth Americana favourites.
Tickets £16 or £14 if booked in advance here

Buy online here
There are no concerts in July and August while we enjoy a summer of festivals and talent spotting!


SATURDAY Sept 1st - Ric Sanders Trio

Sep 21st - Colum Sands

Oct 5th - Granny's Attic

Oct 26th - Banter

Nov 2nd - Chris Leslie

Nov 16th - Dave Pegg and Antony John Clarke

SATURDAY Dec 1st - Jez Lowe and Bad Pennies plus Benny Graham seasonal show "Thor'd Out" at Shaftesbury Arts Centre

Dec 7th - Club Christmas Party

Home | What's On | Who are we? | How to find us | Want a booking? | Links | Reviews| Sloop Music Agency