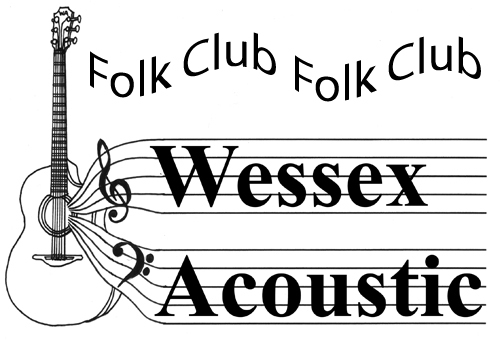 Friday nights at 8.15 pm

at The Royal British Legion, Blandford Forum, DT11 7AD

(unless otherwise stated)

The Legion opens at 7pm - club doors open by 7.45pm (subject to sound checks)
Wessex Acoustic welcomes guests as well as members, but please note you all need to sign in as visitors to the Legion on the special Folk Club list which will be at the entrance to the function room. To facilitate the membership/guest licence arrangements, and ensure we have enough seats, it would be a big help if you book your tickets ahead, but you can also just turn up on the night without pre-booking, assuming we are not sold out.
Our next club night is.....
June 30th Jess & Richard Arrowsmith Support Anne-Louise Richards

We welcome Jess and Richard Arrowsmith to the club for the first time. They are well known in their own right, but also as half of the Melrose Quartet with Nancy Kerr and James Fagan, and members of the amazing ceilidh band Hekarty. They are outstanding performers of the very best traditional English folk music and songs.

Supporting Jess and Richard we are delighted to welcome another newcomer to the club, Anne-Louise Richards.

Anne-Louise Richards is a local north Dorset girl, based in Shaftesbury. She has always had a love of music and is a classically trained singer, but grew a love for folk and traditional music in her teens. Anne-Louise particularly loves the storytelling element of so many folk songs and hopes to entertain you with her favourites.

Tickets £12 or £10 if booked in advance here

Buy online here

SUMMER BREAK
Coming in 2018
Jan 19th - Geoff Lakeman, Feb 9th - Noah's Cape, Mar 2nd - TBC, 23rd March - Hicks & Goulbourn, Apr 20th - John Conolly, May 11th - RPR (Canadian - ex Tanglefoot), Jun 1st - Flossie Malavialle, Jun 22nd - Mile Roses, Aug 31st - Rick Sanders Trio, Sep21st - Colum Sands, Oct - TBC, Nov 16th - Dave Pegg & Anthony John Clarke, Dec 1st - Jez Lowe Snow Tour (alt venue)
More to come!
Home | What's On | Who are we? | How to find us | Want a booking? | Links | Reviews| Sloop Music Agency